Egowall Construction Mode
User Research, Usability, Flows, Wireframing, Interaction Design
I lead a redesign effort to analyze and redesign functionality for our 3d web app's creative building toolset. Egowall is a creative social platform that features fully customizable 3d spaces, in your web browser. Over a period of months, we researched and assessed our own app and competitors, isolated issues to be corrected, and created a series of wireframes, prototypes, and storyboards. Culminating in a design presentation to the team, major portions of proposal were put into production, leading to a substantial decrease in friction and further capital investment.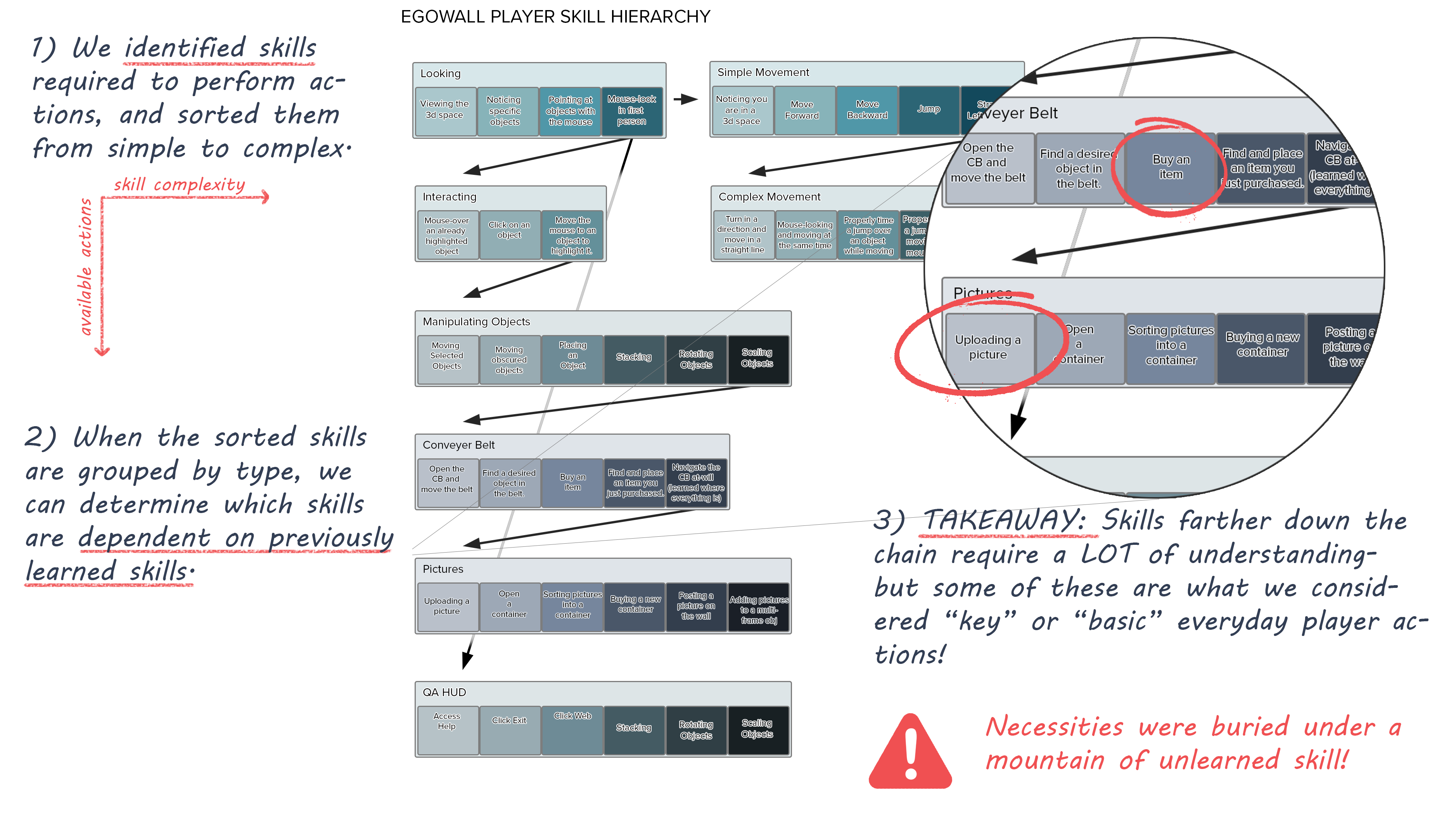 Sketching, Wireframes, and Storyboarding
Armed with this data, we began a series of ideation sessions, starting with very rough sketches. Each affected feature or subset received a thorough sketching, wireframing, and storyboard.